David and Graham
Directors of Executive Apartments Pty Ltd.
David and Graham, Directors of Executive Apartments Pty Ltd, are extremely pleased with the prompt and efficient attention Mark has given us in settling our trauma claims with OnePath. David has recently been diagnosed and treated for an aggressive cancer, and whilst Mark was attending and completing his claim form, Graham mentioned that he had a bowel resection in the previous year. Mark did the research and announced that we each had a claim! The money sure has been handy in these difficult economic times, and we recommend highly Mark's insurance services to small business operators – you never know when your health is going to suffer, and it's usually when you least expect it and can least afford the lost time and income for recovery.
James Clegg
CFO, SRK Consulting
After engaging Dave and his team at Life and Benefits to look after our Group Income Protection policy on behalf of our 130 staff the administration of this policy and the associated costs have improved dramatically.
​
With our previous broker I had been uncomfortable with the risk of individuals lacking cover due to poor record keeping and advice however now everything is working perfectly as it should be and we are very pleased with our new policy terms, administration and cost. I would recommend Life and Benefits to anyone who wants confidence in their policy management.
Jan Burch
Director, TPG
TPG Town Planning, Urban Design & Heritage decided many years ago to implement a Group Salary Continuation plan for all employees. We consciously chose to include everyone at TPG, rather than just senior-level staff, as life-changing events can happen to anyone – at any time.
​
We were referred to Dave Roberts by a colleague in the industry and we have enjoyed a close working relationship ever since. I have always found Dave to be both professional and friendly, which is a great combination. We still have the GSC scheme in place for all and I still consider it to be one of the best non-salary benefits we can provide for our people; the Group scheme is considerably more generous than individual retail products.
​
We have made a claim under this policy, for an employee who was unable to work for some time due to health issues. Dave and his team were very empathetic in handling the claim.
​
I am very pleased to recommend Dave, Lisa and everyone at Life & Benefits for income protection insurance cover.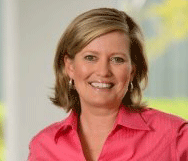 Melissa Stanton
Financial Controller, Allion Legal
Several years ago Allion Legal wanted to take out group salary continuance insurance as a benefit for our staff. We were seeking a cost-competitive product that would provide up to two years' coverage for employees.
​
Our general insurance broker recommended that we speak with Life & Benefits. Dave Roberts took the time to understand our business, to convene information sessions for our staff, and to help us set up a simple process for dealing with policy administration (advising of new starters, etc.). Some of our staff have subsequently taken advantage of Allion Legal's relationship with Life & Benefits to 'top up' their personal income protection insurance.
​
Thankfully none of our employees have yet needed to claim on the policy, but I rest easy knowing that Allion Legal is in a position to lessen hardship for staff in the event of unforeseen accident or illness. I recommend Life & Benefits for the ease of doing business with them, and for the competitive premium pricing that they've achieved for our firm in the past years.